Highly Salted - Non Ecumenical - Christian News
Romans 15:13
Now may the God of hope fill you with all joy and peace in believing,
that you may abound in hope by the power of the Holy Spirit
Procession of the Ghouls
Every year, at Halloween, St. John the Divine is the host of a strange event called "The Grand Procession of the Ghouls".

It is basically a parade taking place right inside the sanctuary of the Cathedral where people dressed in costumes of demons, ghouls, monsters and other creepy things, walk around to macabre organ music.
This thing resembles the strange rituals held behind closed doors by occult groups. Outside of the great number of costumes representing demons and Satan (already extremely bizarre for a Cathedral), some costumes seem to make a mockery out of Christianity.

Don't satanic rituals make fun of Christian rituals by distorting them? Well that's as distorted as it can get.

Processions are a pagan tradition like the "Procession of the Prechten" in Germany, which is very similar to the one at St. John the Divine in many ways.
Click here to read about Demons running wild in Germany.
St. John the Divine- Masters of Spiritual Darkness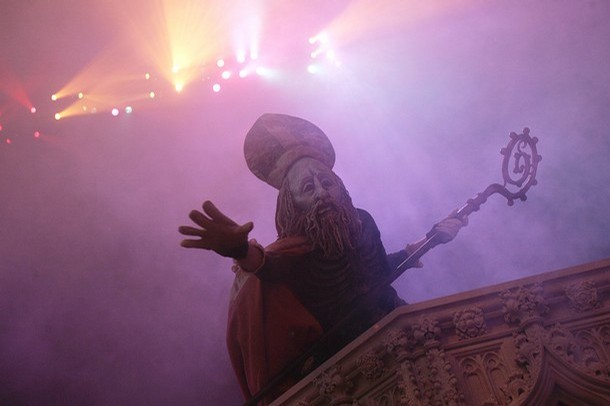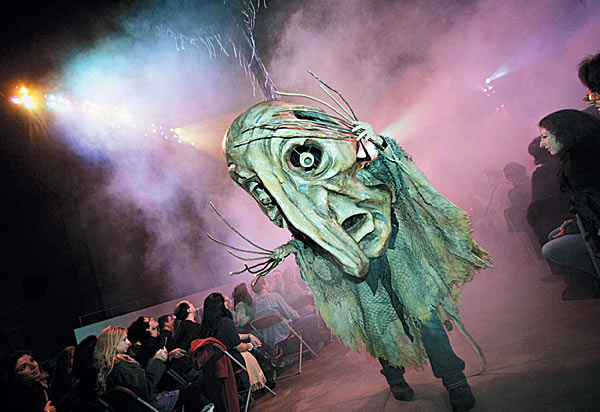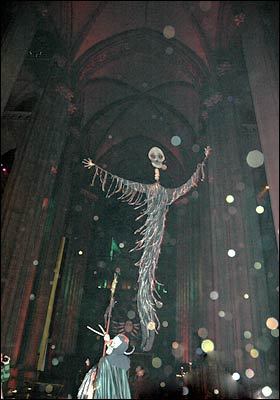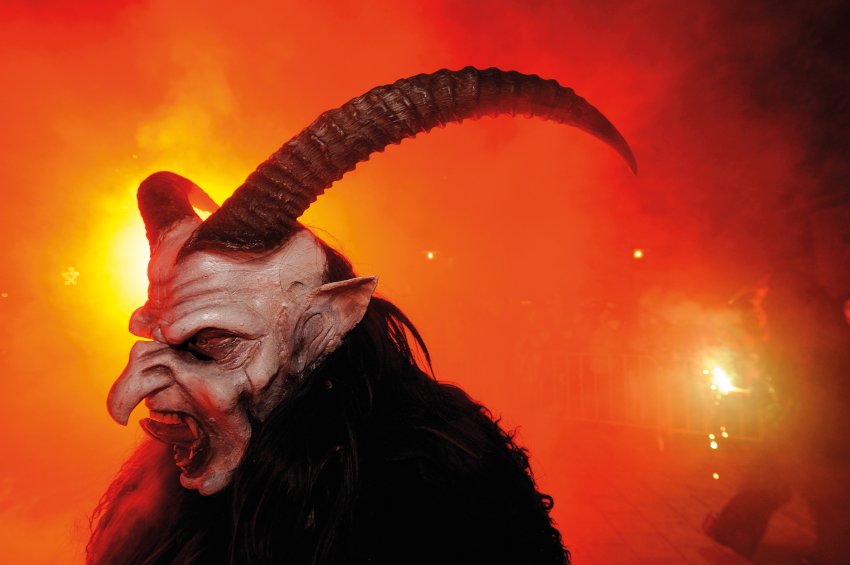 Below are the Demons of Germany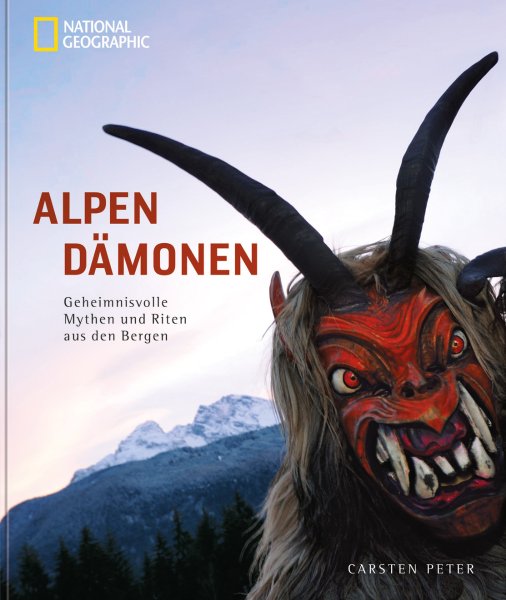 Demons of St. John
Demons of St. John
Demons of St. John
Below are the Demons of Germany
The Bible is very cleary concerning this event!

Isaiah 5:14.
Therefore hell hath enlarged herself, and opened her mouth without measure: and their glory, and their multitude, and their pomp, and he that rejoiceth, shall descend into it.
Video's of Pocession of the Ghouls
Mouth of Hell Opening on Earth


Popular Searches

The bible is the only source that provides a framework for everything happening today. One third of the bible is prophecy and the main point of this site is to proclaim it. The churches of America no longer proclaim these incredible details of current and future events. The good news is you can by faith in Christ experience forever in paradise with Christ in a body that will not hurt or grow old. Time is drawing short and there is a time coming when probation will be closed..
This gift is freely given to those that believe and repent and follow the commandments of GOD.

In 1 Corinthians 15:1-8, the apostle Paul summarizes the most basic ingredients of the gospel message, namely, the death, burial, resurrection, and appearances of the resurrected Christ.
15:1 Now I want to make clear for you, brothers and sisters, the gospel that I preached to you, that you received and on which you stand, 15:2 and by which you are being saved, if you hold firmly to the message I preached to you-unless you believed in vain. 15:3 For I passed on to you as of first importance what I also received-that Christ died for our sins according to the scriptures, 15:4 and that he was buried, and that he was raised on the third day according to the scriptures, 15:5 and that he appeared to Cephas, then to the twelve